We are proud to announce the release of a groundbreaking new feature in partnership with 360Cities that will transform the virtual tour experience for users worldwide. This preview of a soon-to-be premium feature is in beta now and can be used immediately when creating a new tour.
Considering the feature is still in it's beta version, we are asking users to report any bugs that you may find so that they can be fixed. This is the first of many new Premium Features that we plan to release. The new features have all been requested by our users to further enhance and refine the tour-making experience.
360Cities is the leading source of 360° panorama / VR media for education, publishing, advertising, film, mobile apps & games. With the integration of 360Cities' extensive library of panoramic photos, ExpeditionsPro users will now have access to an even wider range of breathtaking scenes to incorporate into their virtual tours.
Virtual tours have become an increasingly popular medium for showcasing real estate properties, teaching children about other countries and even undertaking health and safety training. We have been at the forefront of this revolution, empowering users to create captivating and interactive virtual tours easily.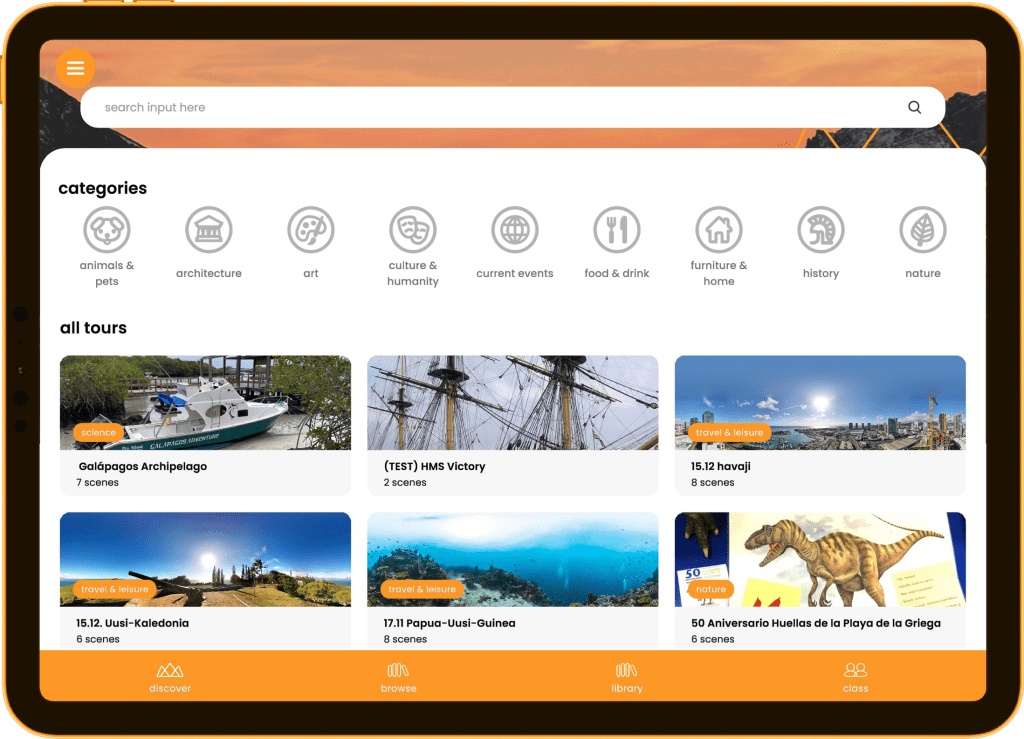 The partnership with 360Cities represents a significant milestone for us here at ExpeditionsPro. Through this collaboration, users will gain access to 350,000 high-quality scenes captured by photographers from around the globe. From iconic landmarks and stunning natural wonders to bustling cityscapes and tranquil landscapes, these scenes will transport viewers to captivating destinations and enable them to explore every nook and cranny with unprecedented realism.
The inclusion of these new 350,000 scenes is available to all existing and new users immediately, ensuring that everyone can benefit from the expanded range of scenes. The new library of scenes can be browsed easily through a search bar that is presented when adding a scene to a tour.
We think that the introduction of this feature solidifies ExpeditionsPro's position as the definitive virtual tour creation platform. To try the new feature for yourself, create a tour today.